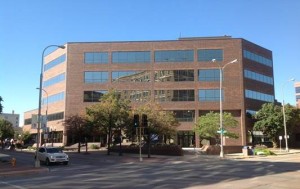 Big news for the anchor tenant in The Plaza!
As reported by the Sioux Falls Business Journal, DocuTAP announced in early May that it had been acquired by global private equity firm Warburg Pincus. Warburg Pincus is led by the former U.S. Treasury Secretary Timothy Geithner and has over $40 Billion in private equity assets under management.
The article states that DocuTAP CEO Eric McDonald plans to stay on as CEO and the business will remain in Sioux Falls.
A great testament to a growing company! We're glad DocuTAP calls The Plaza home. Learn more about their innovative company at DocuTAP.com