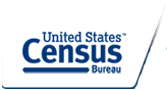 The US Census Bureau recently released its latest population estimates and Ernst Capital Group's focus markets are featured prominently.
The Des Moines MSA was the fastest growing Metro area in the Midwest from 2015-2016, with 2.0% growth in that year, adding 12,145 residents to the MSA population of 634,725.
The Sioux Falls MSA was the 3rd fastest growing in the same time period, adding 3,840 residents to the now 255,729 population MSA, representing 1.5% growth.
Ernst Capital's focus is to connect investors with quality local real estate. By focusing our efforts in Sioux Falls, SD and Des Moines, IA, the Census Bureau shows that we're focusing on some of the best growth areas in the Midwest. We're proud of our communities, and we're happy that more and more people continue to call these communities home.
Read more here from the Des Moines Register, and see the full national data set here.